Hiring me as your coach means much more than the health and fitness goals that I guarantee we will achieve together... Hiring me as a coach is hiring accountability. Hiring a coach is hiring someone who's biggest motivation is to see you succeed. Hiring a coach is a person who believes in you, and will not stutter when explaining what is expected of you on this journey because we know what you are capable of. Hiring me as your coach is teaming up with your biggest fan, and I am so excited to get to work.
Different from following a "diet" or "program," I specialize in nutrition coaching. Instead of giving you a program and sending you on your way, you will be communicating with me and I will be adjusting your meal plan as frequently or infrequently as is required. Instead of changing your life to fit the parameters of a program, I will consider your current lifestyle and any limitations so we can make your nutrition fit the parameters of your life. Since I have the education to back up my decisions – we will be able to adjust as life happens and make sure you create life-long progress.
When one of the Royal Figures coaches writes your workout program, we do it as a reflection of your progress pictures and goals. This ensures that even when you are not with us in the gym, every single training session is deliberate, intentional, and made specifically for you. Our coaches are trained to write around injuries, impingements, or any other medical limitations. Your workouts will be written around the gym equipment you have access to, and the days per week/hours per day you are able to commit to the gym.
Our coaching plans differ in the type of workout programming included.
Our Custom Nutrition Coaching plan includes 1 customized workout program per client; and additional workout programs can be purchased as needed.
Our Custom Nutrition + Workout Subscription plan includes 1 customized workout program per client, plus free access to our downloadable #MurderByRoyalFigures workouts (previously known as #MurderByHailey) which are updated monthly. Any additional customized workouts would have to be purchased separately.
Our Full Coaching (Nutrition + Customized Workout Programming) plan is the best offer; as your workout program will be continuously changing as you progress. There will be no need for outside purchases, and every part of your fitness journey will be personalized to you and your goals.
For workout programming, we have a few options:
1) Murder by Royal Figures – originally known as "Murder by Hailey" is a monthly workout drop written by Hailey or another Royal Figures leader. You can download HERE and come back as often as 1x per month for a completely new set.
2) Personalized workout programming – choose to work with Hailey or Sam.
3) Prewritten Trainer Drops – every now and again, one of our trainers writes a workout SO GOOD that we leave it here, forever.
This is available for anyone who prefers to work with Hailey for nutrition coaching – but best fits with another trainer to meet your workout needs. You would be sending 2 sets of check-ins every week, and Hailey and your preferred trainer for workout programming would be in contact about your plan.
(You COULD work with Hailey for nutrition and Sam for training, for example. Just indicate this when you are filling out your intake information.)
No biggie! If you start to believe that there may be another coach or trainer on the team who better aligns with your goals, just let us know.
Every coach and trainer at Royal Figures Nutrition and Training is apt to help you meet your fitness/wellness goal, and we believe the coach/client "fit" to be the most important factor in coach/client success. HOWEVER, we do classify ourselves as specialists in the following areas:
Hailey: Athletes or clients with physique goals, bodybuilding clients, specific nutrition needs (postpartum, disordered eating, medical diagnoses)
Sam: EXERCISE SCIENCE SPECIALIST, functional fitness, general wellness, and physique goals
We are glad you asked! While there is no difference in the precision/work that is done on OUR end, we know the terms can make it seem like different services. You can read up on the distinction here.
Nutrition Counseling is Royal Figures Nutrition and Training's newest service. Sign up for a 30 or 60-minute zoom call session with Hailey here; where you can discuss the topic or question of your choice. You and Hailey will work together on how often you should follow up and when to schedule your next session.
Nutrition coaching is best reserved for people who are looking for complete programming of their nutrition/training needs. This is for lifestyle clients and competitive clients, alike.
As you have probably noticed... formal education is a common theme across Royal Figures Nutrition and Training. If you visit the bios of each Royal Figures coach or trainer, you will notice that both formal education and experience were a prerequisite to taking on a position as YOUR coach or trainer.
Specifically, owner and lead Nutrition Coach/Personal Trainer, Hailey Wegner, boasts a 4-year Bachelor of Science degree in Dietetics from University of Wisconsin-Madison, Certificate in Entrepreneurship from University of Wisconsin-Madison, Masters of Science in Nutrition and Physical Performance from Saint Louis University, an accredited Dietetic Internship from Saint Louis University, and will be a fully licensed Registered Dietitian
The differences in education among those who offer nutrition or training advice can be confusing! In the digital age, it seems that EVERYONE is offering nutrition coaching, personal training, or workout programming.
Royal Figures leaders understand that it is not only your GOALS in our hands... but your health. In order to ensure we are providing you with the best practices and QUALITY advice; we invested in our education. We would not advise you to invest in a nutrition coach or personal trainer who has not done the same.
Just like our education is a common theme in the Royal Figures leaders' bios... we all contribute different levels of success in our own fitness journeys.
Hailey is an IFBB Figure Pro.
Sam is an experienced physique and functional exercise coach.
Betty is a certified personal trainer and nutrition specialist
Julie has a masters degree in Dietitics
Justin is a mental health specialist
Katarina is a mental health specialist
Honestly, I just want to help people. I want to continue to change lives. I want to inspire, and be there for those of you who need a helping hand in accessing whatever has held you back from achieving your goals. I've said it before, but I don't call myself a "fitness coach." I don't call myself a "trainer;" I'm "coach" because I will be there through every trial and success along the way. I am so grateful I found my calling in applying my nutrition/health education to the people who need my help.
"If everyone is moving forward together, then success takes care of itself" –Henry Ford
We know that our fitness journey is incredibly individual, and for that reason every single nutrition plan and workout program we send out is personalized to best fit your personal goals, needs, and desires. However; we also believe that the whole is greater than the sum of its part. In working with our team, you are becoming a part of a unique network of people with similar goals, similar motivations, and a whole lot of support. We connect our team across our private social media accounts, team events, and more. So NOT ONLY do you get the support of your coaches, you will be a part of a team who is ready and willing to push each other to greatness (and have a bit of fun, too).
We are SO happy that you decided to hire a Royal Figures coach or trainer to complete a specific goal. After you have reached that goal... there are a few options.
If your goal has changed, evolved, or completion of this first goal led to a second goal... you can ALWAYS decide to continue working with your current coach or another Royal Figures leader.
However, it is our biggest objective to TEACH our clients and athletes, so they feel empowered to make their own nutrition and training decisions after our relationship has ended.
If you are in a position where you are currently being coached but believe that you have graduated into being able to monitor/maintain your progress on your own – just let us know. We will help you transition from your current programming to exactly what will be most sustainable for you, long term.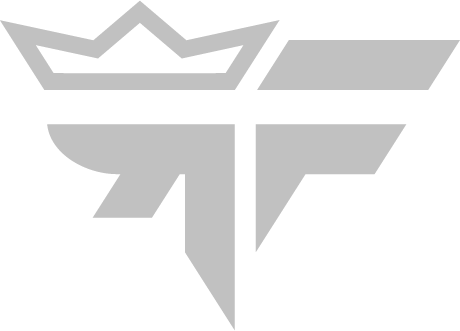 FAQ
Have questions? We have answers! Our team has compiled a list of questions often asked our clients of all levels. Take a look for information regarding our personal training, workout programs & nutrition coaching!
If you can't find the answer you're looking for don't hesitate to contact us today for further information.