Education is priority
University of Milwaukee Graduate:

Previous Rogers Behavioral Health Employee: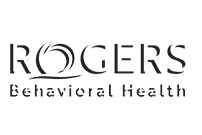 Justin Wenz Mental Health Specialist
Biography:
"Don't forget to love yourself." ~ Soren Kierkegaard
In a world where social media can be consuming, it can be hard to keep our own journeys separate from everyone else's. Life may have its challenges, but how we learn to manage them is important. As a mental health specialist, I hope to guide others in finding a balance to life. My goal is to provide tools to help overcome these challenges that we may encounter. Even if fitness is not currently a part of your life, as a part of the Royal Figures team, I am here to offer guidance. Health care has become a major part of my life, and I aspire to provide useful skills and practices for those who wish to grow and develop their health with a positive outlook. While working at Rogers Behavioral Health, not only did I work extensively with eating disorders, but I also had experience in anxiety, depression, trauma, etc. Through my work I was able to gain a great understanding of cognitive behavioral therapy and exposure therapy, and apply both therapies to my own practice. I look forward to working with you and helping you make the best of your own journey!