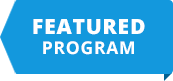 Customized Workout Plan
Interested in personalized workout programming, but not ready for full coaching? Hire one of our expert trainers to write you a customized workout plan to YOUR specific body and goals. Check-ins with your trainer are included.
Recurring purchase until cancelled. Plan will change as you progress
Body Part Build up Program
$
20
This is PERFECT for those who want to try us out, or for those who are looking for a personalized workout without all the bells and whistles. We will write you ONE lift for ONE body part.
One time purchase. Seperate body parts must be purchased individually.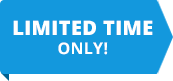 Workout Programs & Subscriptions
Want to work out like Royal Figures; or wondering what it is all about?! Workouts can be a great place to start
Workout Drops (prewritten)
Whether you choose our most popular program "Murder by Royal Figures" or want to start with something smaller, you can trust that our workouts will take you to the next level. Don't just take our word for it, check out our results gallery or read current and past client testimonials!
Custom Workout Plans
If you are looking for customized work out programs, our "Body Part Build Up" is perfect to see how Royal Figures will program ONE lift - specifically for you. If you are interested in full splits/customized workout programming, please contact us so we can connect you with the perfect trainer!
Need help with your nutrition? Bundle the deal with our Full coaching program and leave that part to us! We'll help establish a nutrition plan for your lifestyle AND provide a custom workout plan.
In-Person Training
If training one-on-one is more your style, then look no further! Royal Figures has 2 dedicated personal trainers ready to schedule you for your next BEST workout
*Conditions apply at purchase
Nutrition Coaching
Pair your recipe book, workout program, or personal training purchase with our nutrition coaching for the most optimal health overhaul.
We take ALL responsibility for knowing what to eat (and when to eat it) off your shoulders.
I have worked with Hailey for 2 seasons now and she continues to impress and challenge me. She is detail oriented, motivating, passionate, knowledgeable, and honest. She is more than just my coach but a friend. I value her opinions and outlooks. She takes into account my mind, stress management, and well being on top of diet, water, supplements, and exercise. I am so lucky to have found her. She has literally changed my life. Above all else, Hailey continues to empower and inspire people daily. She is a gem and one of kind.
- Dana